Every Godfrey Hirst broadloom carpet and area rug is designed to create a differentiated, premium space that suits your unique style.

Established in 1865, Godfrey Hirst has a long-established heritage, becoming known around the globe for quality and high-performance products. In fact, we guarantee your satisfaction with our Godfrey Hirst Consumer Assurance Warranty program.

This exclusive program, as outlined in the following pages, warrants all Godfrey Hirst broadloom carpets for durability and integrity of design.
You can download or print a copy of this brochure to keep with other important papers regarding your Godfrey Hirst carpet or rug:
• Original invoice/receipt
• Copy of sample label (from retailer)
• Cleaning receipts

Retaining these documents ensures that, in the unlikely event of a claim, all of the necessary paperwork will be easily accessible. Godfrey Hirst also recommends keeping a 2'x3' piece of carpet from your installation for your warranty or in case you ever need to make a repair.

Refer to this document for the specifics of each warranty and enjoy your Godfrey Hirst carpet.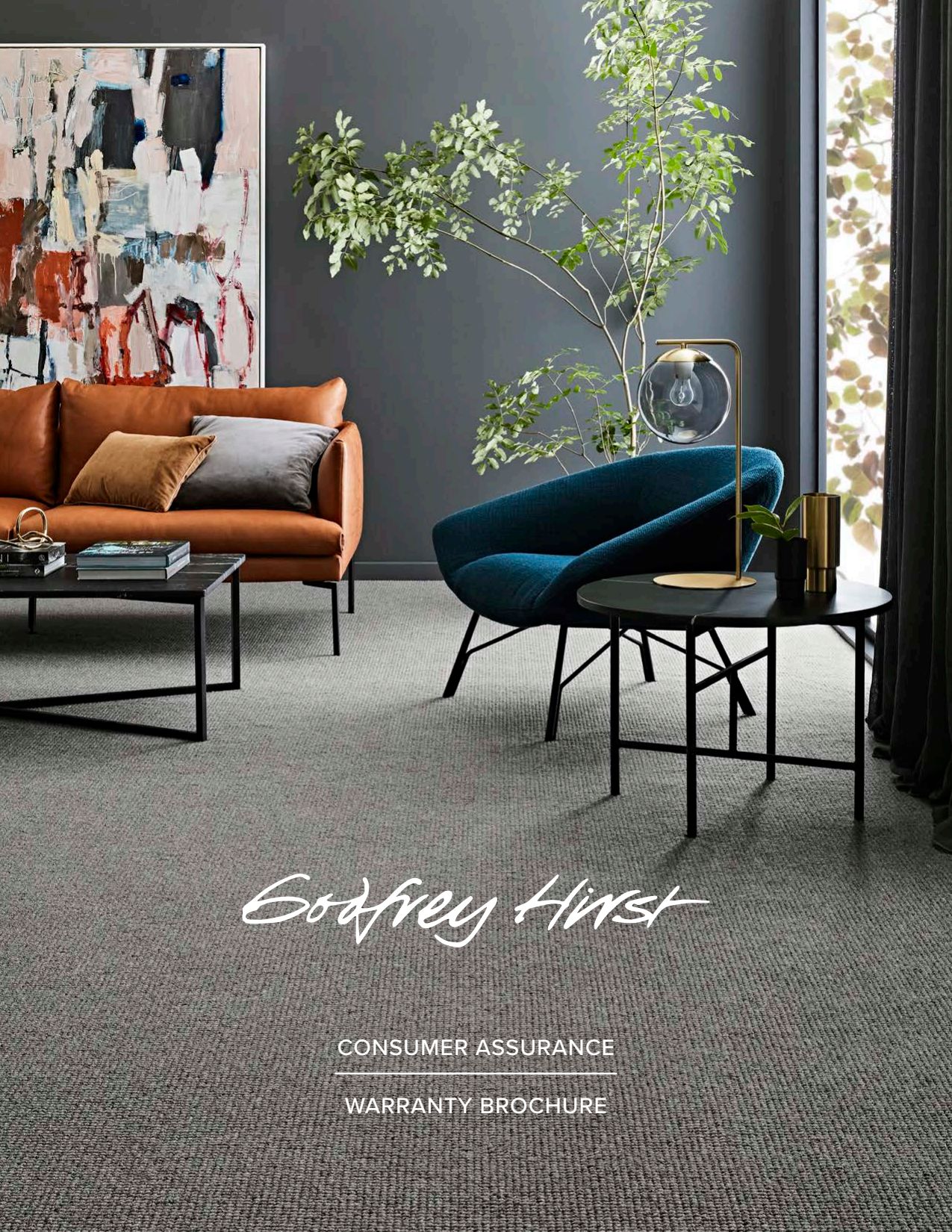 Godfrey Hirst Warranty Brochure