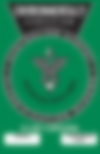 An extension of the Australian Carpet Classification Scheme (ACCS), the Environmental Certification Scheme tests carpet to ensure they meet stringent environmental performance standards such as volatile organic compound emissions, noise reduction and thermal insulation properties (For more information visit: www.carpetinstitute.com.au/environmental/)
As a prerequisite for the ECS program, carpet manufacturers must comply with the Code of Practice for Environmental Management (including performance criteria for raw materials, the manufacturing process, the carpet during its use and at the end of its life).
The ECS program has four levels of certification with Level 4 being the highest standard. This stringent program is a Green Building Council of Australia (GBCA) approved third party, with Green Star Level 4 certification providing maximum Green Star points.