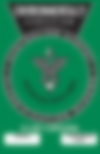 An extension of the Australian Carpet Classification Scheme (ACCS), the Environmental Certification Scheme provides a guide to the environmental performance of carpet.
As a prerequisite for the ECS program, carpet manufacturers must comply with the Code of Practice for Environmental Management (including performance criteria for raw materials, the manufacturing process, the carpet during its use and at the end of its life).
The ECS program has four levels of certification with Level 4 being the highest standard. This stringent program is a GBCA approved third party, with Green Star Level 4 certification providing maximum Green Star points.